This is my official entry for LEVY's Contest ( Living Life to the Fullest).
I have been facing many trials in life nowadays.  Sometimes I feel like I want to give up and stop the fight because of the feeling that there is no way I could make it to win it.  Good thing that God has given me so many reasons to move on and continue fighting.  Though it is not easy, I do my hardest to not lost my focus and concentration.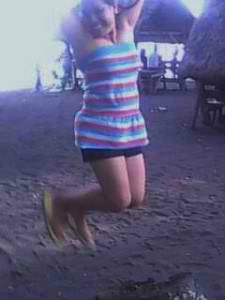 With all the hardships and trials that I have encountered in my life, I am still happy because of my family who is always there for me.  They are the things that makes me feel levitating  because my dreams and goals in life is for them.  Seeing them happy and smiling makes me feel I am floating in the sky.  Also, knowing that there is someone out there who gives his love and care unconditionally is more then enough for me to not go down and stay up in the sky.  And last but not the least, to God who never fails to answer my prayers.  Though it is not directly given to me, I can felt it in my heart that He never left me empty handed.  I just look around me and see things makes me levitate because I am blessed after all.  I keep the faith and trust in Him for I know He will give what is best for me.